When I moved to Modena over 10 years ago one of the selling points to choosing this city in the Emilia Romagna region was that it had an active running community. Local races every weekend, lots of sports clubs, plenty of parks and one really great annual running event. On 31 January Modena celebrates the city's patron saint  San Geminiano with a fair, a parade and a 13.3 km race!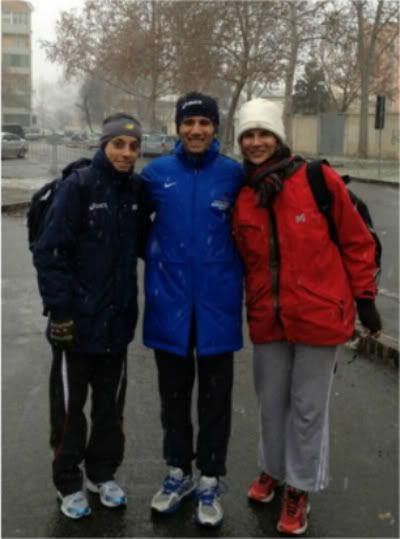 This year was the 38th edition of "La Corrida". Many locals dream about being able to run all thirteen kilometres and pro athletes have to have an invitation. My husband had two of his athletes racing this year, Martina Celi and Mimmo Ricatti. We'd been watching the weather forecast all week; snow or no snow? Answer: snow! All the white fleck in these photos are snow flakes…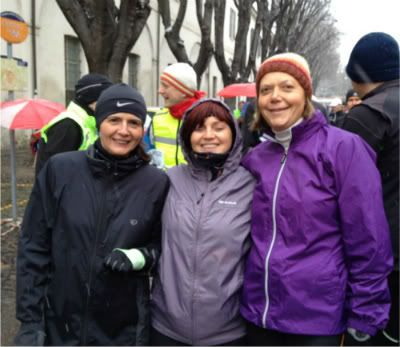 I train a group of local women and those that live in town and had a public holiday decided to race. For many of them this was the longest distance they'd ever covered. While we were getting ready to go outside Mila (in the purple jacket) said she "hoped" to break 1h 30m – I told her I'd pace her. She got a little look of terror in her eyes – I know, I know – it's one thing to dream about it, it's another to put your money on the table. But I knew she could do it… and with a little pep talk she decided to follow the game plan.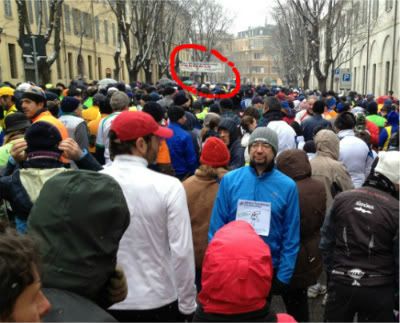 The first few kilometers of the race are really crowded since the course runs through narrow streets and fair stands. But after that it's wide roads and a lots of running space.
Mila did really well, needing a change in mindset somewhere around the 12km point  but once that was taken care of  she was on fire! Final time: 1h 28 🙂 Non runners were looking at us like we were a bunch of loons, but once you're warmed up running in the snow is really nice.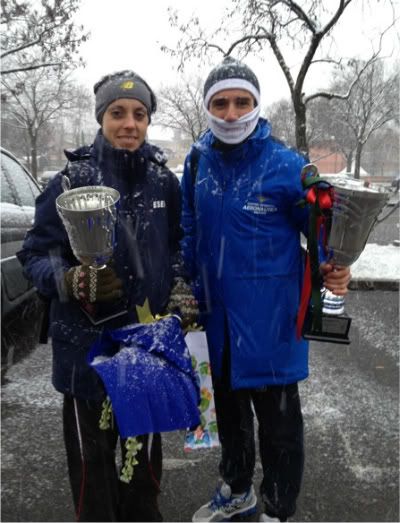 Neither Martina nor Mimmo were  happy with their race… but they both placed. Something about it being too cold…
Today we have almost a half a metre of snow outside and it keeps on coming down. I'll be cycling indoors and going to the pool for the rest of the week but I'll still be thinking about those magical 13km.