I love other languages but it took me about a million years to learn to pronounce "Tjejmilen". It's Swedish and if you break it down it's two words meaning "girl" and "mile". This makes no sense since the Tjejmilen race was six miles or ten kilometers. Maybe they started out small? I don't even remember how I came about this race but before I knew it I was flying over Stockholm ready to land.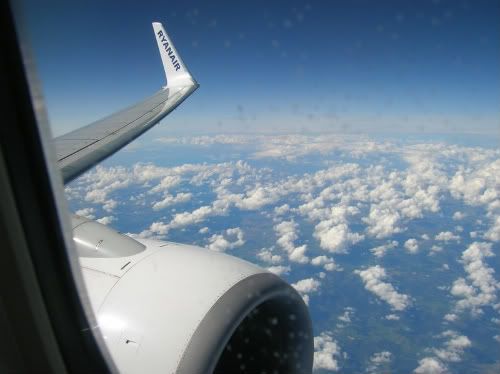 The Tjejmilen is not just any 'ole 10km race. It's one of the largest all women's 10km race in the world and in its 28th year had more than 30,000 women enrolled. Running six miles. All of them. I knew I had to be there and I invited along my Italian group. As a surprise gift to me they had us wearing matching team shirts with "JJ Running Team" printed on the back. They're the best…
The race was so different from anything I've ever done: a city setting while we ran through little woods and looked out onto the river. Now how is that even possible? Well, Stockholm was a gorgeous city and I was so surprised by the cleanliness and how beautifully laid out the city was. So getting back to our 10km race…
I had signed up for the "competitive" race just because I knew that I didn't want to be starting last…and that was a good move because there were about 14 starts and I was in the first. There was always plenty of room to run and lots of water and refreshments along the way.  10km is really the ideal race distance because before you know it you're finished.
My group of Italian women had trained all summer for this race and they ALL did a fantastic job.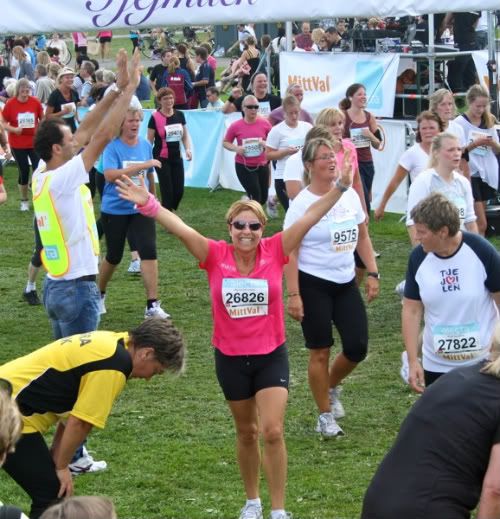 Plus, how could you not love a race that offers cheesecake to everybody at the finish line?
The girls want to go to Edinburgh or Dublin next year for another women's race. Want to come with us?