I've been running and racing since 1990. Just looking at that date makes me feel ancient! I remember the precise moment when I decided that I wanted to start running: I was inspired by a poster for a race being held in my town. Twenty-three years later (gah!) I'm still here. I can't think of any other activity that I've been as faithful to and I owe it all to the wonder of race goals.
Race goals are a powerful tool for getting you out the door and training. With a looming "D-Day"  there's no fussing around or skipping workouts, otherwise you know you'll miss that goal. In all of our courses we encourage  participants to choose a goal right away. It makes it so much easier to plan out  those the steps of how to get from where you are to where you want to be.
Three years ago I started my own race in Italy, JJ Running Festival. I'd travelled to other women's events like Dublin, Stockholm and Paris and felt inspired to have a women's event in Italy. There are a few races organised for women's charities, but men also participate. I really wanted a women's "happening", so I rolled up my sleeves and dug in.
It hasn't been easy. Actually, it's been really hard. In a country where women are about 10% of the running community (as opposed to 40% in the UK and 50% in the USA) you can't just open up enrollment and expect the women to start rolling in. You have to get them active and encourage them to just try it.
If you happen to love traveling (come on, who doesn't?) and you want run either the 6k or the 10k at JJ Running Festival, we've planned the start of our own 5k and 10k courses so they coincide with the race – I know, we're clever like that here at Up & Running!
If on the other hand you'd like to start our 5k or 10k course but can't travel, you can look for a race in your area.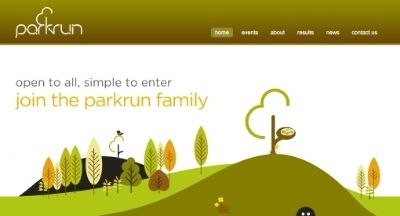 Active  is a great website for running in the USA. When I typed in "5k" for the month of May it came back with199 events. The Australian pages for Active Global  have a good coverage of all races, from 5k's to marathons. The Running Bug is a nice source in the UK for both 5k races  and 10k races. If you're on a budget or feeling intimidated by a race environment, Parkrun might be the right goal for you. They're free and always a standard 5k distance. They're not quite worldwide but getting there.
Can't come to Italy or can't find a race near your home? Make your own and participate in a virtual race. SparkPeople  has one every week, so now you even more incentive to join us on March 4!