I spent the weekend in Barcelona, Spain, running a marathon. Yes, number 32 is now in the books!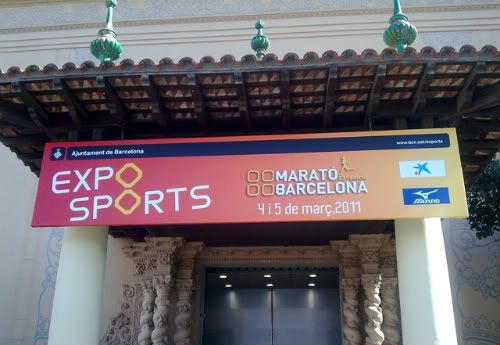 The weather was perfect and the race course was scenic and beautiful and I felt like I really knew this city, a place I had never been to until last December. Shauna and I have a "Barcelona Story" together, and even though it's a little long winded I think it's worth recounting. Here goes…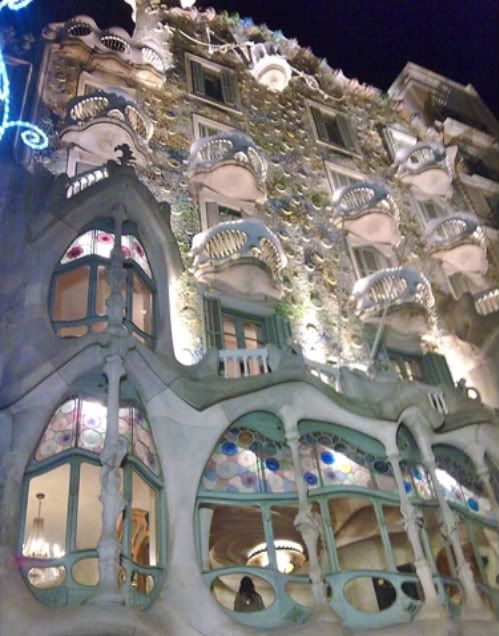 If you ever get to know me you'll find out that I have a few idiosyncrasies, one of them being that I believe in vibrations. I believe that people give off vibrations, both good and bad, positive and negative, of  joy and anger. I believe that rooms, buildings and places can also give off vibrations. Have you ever walked into a room and "felt" tension only to discover that people had been arguing there a few minutes before? Have you ever been in the presence of a person and saw that they had a glow around them? In your own home do you try and make it an inspiring and loving environment so that your family can grow comfortably? I'm really sensitive to environmental vibrations and the people I surround myself with. I love to work in a stimulating and creative atmosphere and I thoroughly believe that you can make one (or not) for yourself.
When Shauna and I started planning Up & Running we knew that sometime around December we had to work together in the same room for some intense brainstorming. With Shauna living in Scotland and me in Italy we have a lot of inexpensive and interesting destinations available. I told her I wanted a place where we could both be inspired to dream, create and write. I wanted to be able to work, work, work but then go outside and get recharged in a creative way.
Shauna wrote one city down and sent it at the exact moment that I sent my one and only choice. As destiny would have it we both unknowingly thought of the same city: Barcelona, Spain.
Four months later, as destiny would also have it, the morning that I landed in the Catalunyan city the Spanish air traffic controllers went on strike. A few hours later a huge storm moved over Scotland and dumped a few feet of snow on the ground, closing all airports for the next three days. I was in Barcelona all by myself while Shauna was shedding a few tears of disappointment  in the Edinburgh Airport.
I decided that I had to absolutely make the best of the situation and not allow these freak circumstances to get in the way of our work plans. Thanks to modern technology (special shout out to Apple, free hotel wifi and skype!) we decided that we would still keep our normal working plans. So I started out my mornings in Barcelona going for a long run through the empty streets, having breakfast by 9AM and then on the computer planning Up & Running with Shauna. For afternoon and evening breaks I went on a walk to see the Sagrada Familia, the Picasso Museum, La Rambla and the Mirò Park. Even though I was alone I never really felt like I was since Shauna was on the other end of my internet connection for more than 8 hours every day.
Wandering the streets by myself also gave me the opportunity to see everything at my own pace. On one of my walks I happened to see that the city had a marathon held in March. Already in love with Barcelona, I signed up for the race that very same day.
Sunday was perfect running weather: sunny, not too hot,  with a slight breeze. The course was designed to go past important monuments in the city. There were about 15,000 runners, a decent amount of spectators that yelled "Animo! Animo" and "Guapa!" at me as I ran past. As I ran the last 500 meters with Freddie Mercury singing "Barcelona" I admit that more than one tear ran down my cheek. I'd come to love this Mediterranean city; l I felt like I belonged.
I am absolutely determined to come back here with Shauna. I'm thinking that maybe they have a nice 5K women's race that I can get her to sign up for. And afterwards? Tapas and sangria for all!