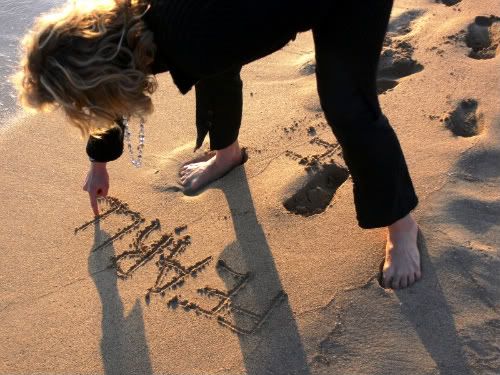 I've been choosing a "Word of the Year" for the past six years now. I think about what I want the theme for the year to be and how I want to imagine myself in the days to come. I print it out and frame it. I place it in a spot in my house that I pass by a few times a day so I make sure that I see it, remind myself of it, really imprint it into my being. Yesterday when I woke up  I was in sort of a panic because I still hadn't found my Word of the Year and the year had already started a few hours ago. I didn't want to just make one up or take just any old word,  so I decided to just let it go for awhile. I went for a run. A short run, just 40 minutes,  but long enough for that word to just pound right down on me when I was least expecting it. I love when that happens! It was like nothing, nothing, nothing and then POW! You have that idea or that inspiration or, in this case, that word.
FEARLESS.
This is the year when I am not going to be afraid. To dream big, to create, to make things happen, to act instead of hesitate.  I will only concentrate on how to resolve or what it takes to get from "A" to "B". We'll worry about "Z" later…
Starting Up & Running  with Shauna was all about being Fearless. Going with our gut feeling that this could work. Knowing that even if she lives in Scotland and I live in Italy, this is the 21st century and with new technology (hello Skype!) we could do this.
We are SO excited about starting the Up & Running e-course series.  We have big dreams for it but most importantly we both feel FEARLESS and confident and strong about what we both have to offer. We can't wait to start 2011!