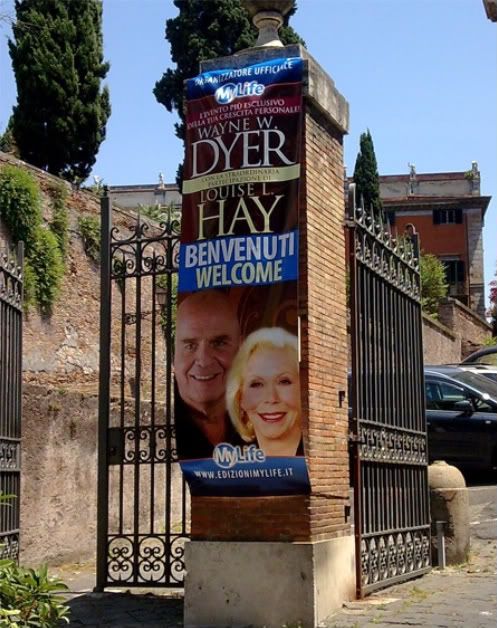 I have one of those lists of things that I hope one day do in my lifetime. They even have websites for them with various numbers attached. I've seen 37, 43 and 100. You just need to think of things you want to accomplish. Mine include cycling across the United States,  owning a house on the beach, doing a Yoga Retreat in India. I don't keep them on a website but rather have created a simple EXCEL file with 100 boxes. Not all the spaces are fill but whenever I think of something interesting I take it out and write my wish in. The funny thing is that sometimes I even forget what I had asked for previously until I take it out again to update it.  That's when  I see that without even realizing it, I got what I wanted. It's like getting it without having to do the work!
Last saturday one of my wishes came true: seeing Wayne Dyer speak in person. I've been a fan of Dr. Dyer for many, many years. I've listened to all his tapes and while he was on Hay House Radio I tuned in each  week to hear some of his wisdom and advice. Then this last spring I saw that he was giving a talk in Rome for the first time EVER. I had to be there!
The event was held at the Angelicum Hall in Rome. This was a great location because it only seated 1200 people and it really felt intimate. I took this bad, blurry photo with my phone camera but  you can see how very close I was to hearing him speak.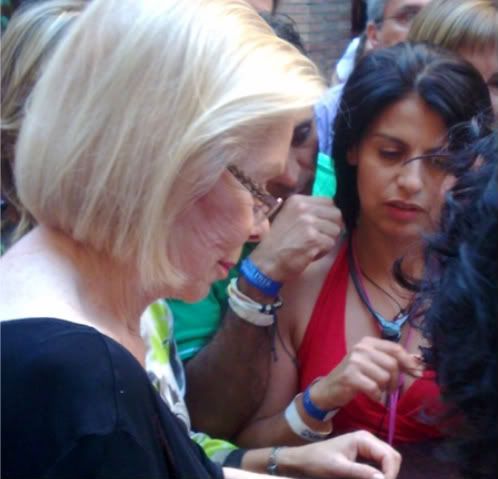 Introducing Wayne Dyer was Louise Hay. She was one of the first in the 80's to write about the mind-body connection and then started Hay House, her publishing company. She is 86 years old and absolutely gorgeous.
When I'm at an event like this I always write copious notes. I rarely go look at them again, but they say that just the act of writing down something imprints it just a little more into your consciousness. I got a lot out of this event for my own life, my business vision and for my runners. I think the most important sentence that I can pass on to all the Up & Runners was this truth:
"…in the field of kinesiology, any negative thought or emotion makes your physical body weaker…"
This is why I believe it's really important to not have negative thoughts while we run or do sports. I know so many women that start off their exercise routine thinking how much they suck or how slow they are. Bad for your psych but now *proof* that it will actually make you run slower! Think Positive thoughts, always.