My 7 year old son Evan has been going to an after school  gym class twice a week for the last four years. It's a really great program because through specific exercises and exposure to different sports it teaches children all types of movement. Last year they tried Rugby, Diving, Swimming, Fencing, Basketball and Athletics.
To start off 2011 they began with climbing. Evan had been sick right after Christmas and then we had a family trip so he wasn't able to attend for the first few weeks.  The other day I went to pick him up at the Climbing center where he was trying out his first lesson. I was a little early and the minute I walked in he spotted me and flashed me this huge smile. I knew right away that he had something he wanted to show me…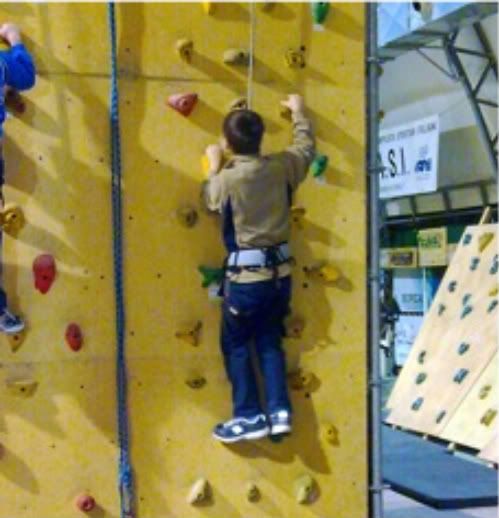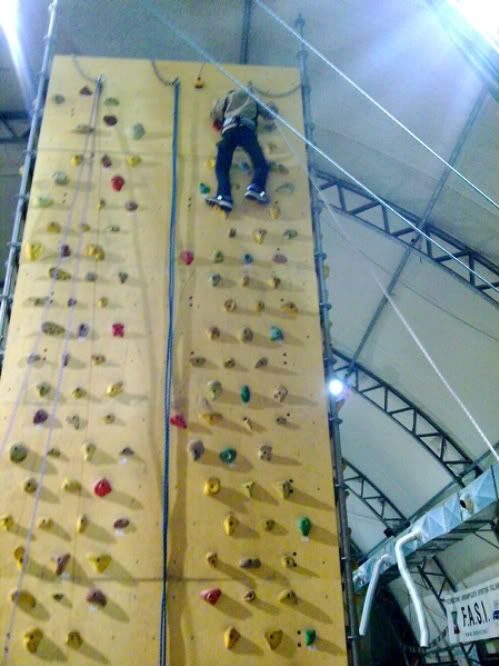 When we practice a sport we often forget that not only are we training our bodies, we're also constructing our self esteem. I saw that in my son the minute he came down from that 9 meter wall. He walked differently. He probably thought of himself in a different way. For the next few day he couldn't talk about anything else but that wall he had climbed. I know for sure  that at the next obstacle he comes across, of any kind, he'll remember how he was able to pull himself up that wall with his own d strength in less than two minutes.
Sometimes I see that same pride in women that start a running program. It's not as transparent as it is on the face of a seven year old, but you can see that by simply running they're doing something that they didn't think was possible for themselves. And they're proud of it, as they should be.  We all need to construct, build and maintain our self esteem – at 7 or 70, it's never too late!