Julia
This HAM Plan blogging is… different. I'm not used to explaining to people my food choices or what's going on. I have to say I'm really learning from it.
Enough pre-amble! The first 30 minutes of my day didn't go well. I woke up a little late and instead of leisure time for making my breakfast and sitting down to enjoy it I had to hurry up so I could walk my son to school. While making my coffee the first thing I spotted were the leftover pastry cookies from yesterday's lunch. I didn't think fast enough and before you know it I was eating one for breakfast. I don't normally do something like this and afterwards I thought maybe it was still being upset about the cat.
As I walked back from the school I replayed the scene in my head. I wasn't feeling bad about eating the actual cookie, but the way I had done it. In a hurry, getting it over with as soon as I could; not thoroughly enjoying the experience. Next time this happens I'll be sure to sit down and enjoy it. Otherwise, why bother?
The morning cookie experience set the rest of the day up for me to be more aware of everything. I went to Bologna for a business meeting and afterwards I stopped at Ikea for some retail therapy. I asked myself, "What would be a non food item that would make me really happy right now?". It turned out to be new sheets…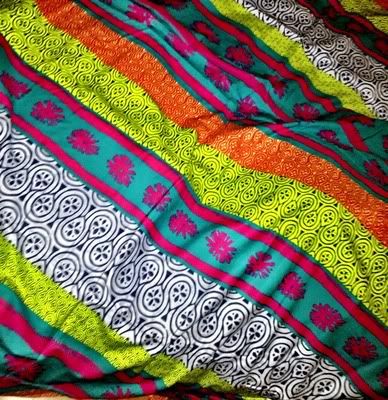 … and Christmas themed blank books to scribble in.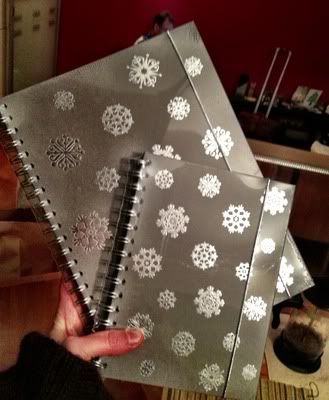 Breakfast – Pastry cookie, caffe latte
Lunch – ½ leftover lentil soup, 3 rice cakes, 1 Fuji apple
Dinner – 4 very small meatballs, oven baked cauliflower, 1 piece of cheddar cheese, 1 glass of red wine <—- awesome meal with my husband, he lit candles…
Exercise – 20:00 run + 10 x 100mt strides + 1km @ max + 20:00 run
Weight – * +0,4kg *
Shauna
My boss Margaret the baking queen makes the most amazing stollen. I'm not a marzipan fan but she converted me last Christmas with her take on this Dan Lepard recipe. I must have eaten four pieces. When she rocked up to work today with a fresh batch I was faced with a HAM Plan dilemma.
"Do I have stollen for breakfast or do I have the porridge as planned?" I consulted my friend Claire, who I've always admired for totally non-crazy way of eating and slinky bod (d'ya think there could be a link there?!).
"Don't eat the stollen now," she said. "Our Christmas lunch isn't until 3 and the porridge will fill you up, whereas if you have a bit of stollen you'll probably want more stollen."
Lady knows me so well! So I decided to have the porridge then take a piece of stollen home, to be enjoyed while watching The Killing tomorrow night. It's going to be awesome.
Speaking of awesome I really enjoyed the day/night out with the team. And I just capped it off with a Skype with my Mum and Nanny.
Breakfast – Homemade "instant" porridge with banana. Latte.
Lunch – Team Xmas Lunch: antipasti starter, turkey with all the trimmings for main; tiramisu for pud.
Drinks – Glass of wine at the pub later on. Few sips of some cocktail concoction (was it Wow Wow or Pow Pow or Woo Woo? Whatever its name it was minging so I gave up)
Dinner – Not required!
Exercise – None. I know! I could say I'm just about to pop on a Jillian DVD at 11pm but that would be lying. I'll double up tomorrow!